Pharma E-Commerce reimagined…
Health Care in Nigeria has faced the problem of accessibility, affordability and quality for the longest period. Pharmacentre is contributing towards solving this, with the launch of its online platform which seeks to resolve the issue of long queues at Pharmacies and purchase of low quality medication.
According to Pharm. Adetutu Afolabi – MD/CEO of Wellness Healthcare Group and founder Pharmacentre – she stated during the launch that, "With Pharmacentre, you can order for medication and even upload a prescription on the website and get your drugs delivered to you at your doorsteps". The launch was themed, "Let's Reimagine Pharma e-Commerce" and the event took place in April 2022, at the Sheraton Lagos Hotel.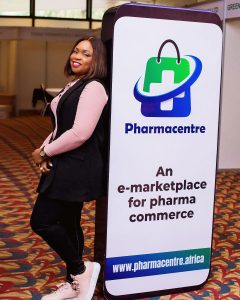 Pharmacentre is a platform built to improve access to drugs not only to individual Nigerians but also to Pharmacists and medical doctors. It is an integrative platform serving as a business to business platform and a business to individual platform. Organisations and pharmacy owners have the opportunity to interact with licensed vendors and this reduces time loss in scouting for quality medication. "I believe this launch is pertinent in a time like this, when the world has gone digital. Accessing a prescription from your doctor from a single click on your phone will make life easier…", said Bayo from Seagreen Pharmaceutical, one of the many Pharmaceutical companies present at the launch.
History has proven that delay in access to medication has contributed largely to the high mortality and morbidity rate in Nigeria. With an innovation like Pharmacentre, government and private owned hospitals do not have to experience delay in supply of medications and basic supplies necessary in providing maximum healthcare services to the patients.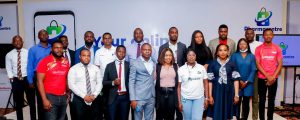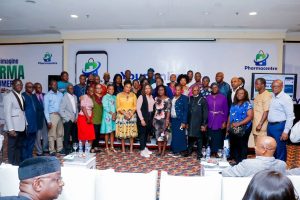 Speaking with Dr. Tolu Taiwo – Medical Director of Medical Healthcare (Healthcare Solutions Company) – one of the guest at the event, he commented that, "Constant Innovation, which is provided by Technology, is necessary for people and businesses to maintain relevance. It is important that Healthcare in Nigeria also finds its space in the infinite and ever growing virtual space to maintain relevance in services provided to Nigerians". With Pharmacentre's strong collaborations with regulatory bodies, the necessary establishment of strict measures and guidelines to ensure quality of medication purchased is ensured.
Also, Pharmasist Ibukunola (a graduate of the Obafemi Awolowo University), emphasised that, "As a young Pharmacist, this innovation is such a relief, as this will help to solve the problem of fake medication and provides ease in provision of services". The virtual space is here to stay, and as a world we have experienced moments of shifting reality to accommodate innovations that have made home with us, over the last centuries. Largely, healthcare innovations are not exempted from this. Hence, it is important for us to be receptive to this change to finally fully transition to a society with standard Healthcare in its prime.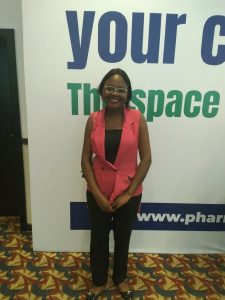 About Author:
Ogooluwa Ajiboso is a passionate and result driven 5th year medical student, social entrepreneur, serial volunteer, writer, content creator, public speaker, event host, Youtuber and social advocate for mental health, gender equality, sexual and Reproductive Health. She utilizes strong vocabulary, grammar, and imagination to communicate with utmost clarity. She writes about Mental Health, Women, Healthcare and everything in between.