According to the United Nations estimates, about a quarter of the world's population are made up of young people between the ages of 15 to 24 years, with up to 50% of the entire population comprising youths from the age of 30 years and below.
Optimistically, adolescents between the ages of 15 and 17 year were the most hopeful and positive about a better future in and for our planet earth. These and more, are the many reasons for the unified commemoration of the International Youth Day (IYD) on the 12th of August annually, across the globe.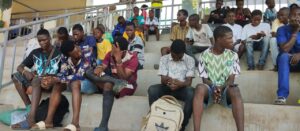 This year, community based, non-governmental, state and professional health organisations came together to invest in adolescents and youths for a healthy, skilled and better future. On the 17th of August – still in the spirit of the IYD – organisations in Lagos state reached out to young people through their "Football for Health" Outreach. These organisations include Mercy Corps, Medical Women's Association of Nigeria (Lagos State Branch), Lagos State Primary Health Care Board, The Challenge Initiative (TCI), The Primary Health Centres of Kosofe and Somolu Local Government Areas.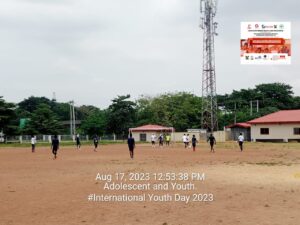 During this outreach – which held at the Gbagada Sport Complex, Kosofe LGA – there was a Mini friendly football match between boys' and girls' teams, with age-appropriate health education and social wellbeing topics – on pubertal changes and menstrual hygiene, STI and unwanted pregnancy, substance abuse and mental health – discussed at intervals. As well as provision of free relevant sexual and reproductive health screening and medical consultations going on concurrently through the duration of the program.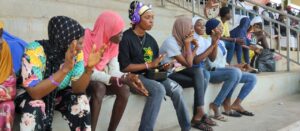 In line with this year's theme, "Good health and Wellbeing for youth: Essentials for green skill achievement", the Medical Women's Association of Nigeria (Lagos State Branch) facilitated the environmental green skill workshop for participants. This session equipped the young participants with practical skills to "reduce, reuse and recycle" waste, by upcycling non-biodegradable items into reusable useful household and sellable items such as: creating plant pots and sponge holders using plastic PET bottles, making tote bags from old clothes and Ankara notebooks using old Ankara fabric, amongst others.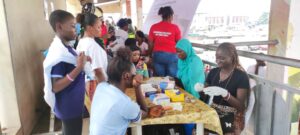 Speaking with the lead facilitator for this green skill session, Dr Hikmat Maiyegun – a young medical doctor – stated that, "Although preparing for this workshop was challenging, especially because we had to ensure that the types of skills taught were relatable and could be easily adapted by the participants in their various communities appropriately; I am however excited that I was a part of this project. As we have been able to confidently train about 20 adolescents on "upcycling" to earn for themselves, keep the environment clean, and healthy, and save the planet as a whole".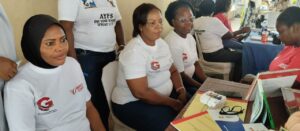 Other guests in attendance at this event were the Permanent Secretary Lagos State Primary Health Care Board (LSPHCB) – Dr. Ibrahim Akinwunmi Mustafa, the President Medical Womens Association of Nigeria Lagos State Branch – Dr. Ibironke Sodeinde, the Chairman Kosofe Local Government – Hon Barr Moyosore Adedoyin Ogunlewe (ably representable by this Deputy), the Permanent Secretary Health District 2 – Dr. Dayo Lajide, the Director Planning, Research and Statistics (LSPHCB) – Dr. T. K Balogun, the Director PRO (LSPHCB) – Mr. Olumide Filade.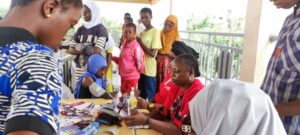 Also present were the Medical Officers of Health (MOHs) Kosofe LGA (Dr. Kehinde Oguntoyinbo), Somolu LGA (Dr. Bidemi Agboola) and Ifelodun LCDA (Dr. Japhet Olugbogi), as well as the representatives of the Permanent Secretary Ministry of Youth & Social Development (Mrs. Toyin Oke–Osanyintolu), Director Medical Services & Disease Control, LSPHCB (Dr. Adenike Oluwo) and Director Community Health Services (Mrs. Sanusi).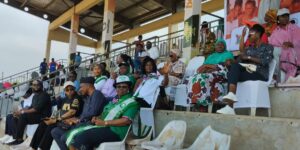 In total, approximately 100 adolescents and youths accessed different free healthcare services through this "Football for Health" program, including health education, skill acquisition, counselling, life planning services and screening of communicable diseases i.e., Hepatitis B and Syphilis.