Despite the continuously degrading struggle and unconducive environment back home in Nigeria for enablement, Nigerian Doctors shine across the world; as a Past NMA President and President of Commonwealth Medical Association – Dr Osahon Enabulele (FNMA) – contested and won for the office of President of the World Medical Association (WMA President, 2022-2023 Executive Year).
Nominated by the Nigerian Medical Association under the Leadership of Professor I. A. O. Ujah FNMA mni, he contested against Prof. Muhammad Ashraf Nizami – a professor of Orthopaedic Surgery and the President of the Pakistan Medical Association. The voting process for the election took place across National Medical Associations in the various continents of the world between the 1st and 4th of October, 2021 with his victory as President-elect of the World Medical Association announced on the 7th of October, 2021 and his acceptance speech given on the 15th of October, 2021 during the London 2021 General Assembly of the World Medical Association.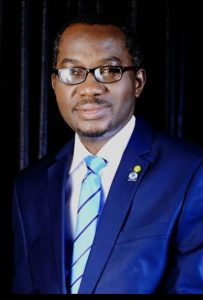 Dr. Osahon Enabulele also known as "LION-KILLER", further described as a Man of Character, a True Comrade and Fighter, is also a Consultant Family Physician and was commended effortlessly by his colleagues as not only the first Nigerian physician to be elected President of the Commonwealth Medical Association (CMA) since its inception but also the first Nigerian physician to become a statutory Council Member of the World Medical Association and chairman of the Socio-Medical Affairs Standing Committee in the Association. His long time involvement on the stage of global politics with proven past and present track records has made him worthy in many capacities and his victory a testimony of his global recognition and progressive contribution towards the advancement of medical profession and healthcare system at local, national and international levels.
In the same vain, following the resignation of Dr. Clarrisa Fabre as Medical Women's International Association (MWIA) president in December 2019, the Medical Women's Association of Nigeria (MWAN) very own – Dr. Eleanor Nwadinobi – was made acting president and subsequently the MWIA President in May 2021. Also, she became the first Nigerian President in the 100th year of the prestigious association.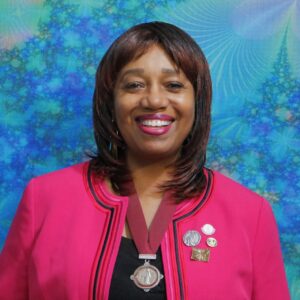 This huge feat of Nigerian doctors excelling in the diaspora among others, does not only put the Nigerian doctor on the global map, but also the Nigerian Medical Association at the peak of global medical politics and it goes to show the capability of the Nigerian doctor if enabled and put in a non-toxic environment to function maximally. Congratulations to the Nigerian Medical Association, Congratulations to the Medical Women's Association of Nigeria, Congratulations Nigeria and Congratulations Africa.